Top posting users this month
Who is online?
In total there is
1
user online :: 0 Registered, 0 Hidden and 1 Guest
None
Most users ever online was
8
on Tue Apr 03, 2018 9:44 am
Statistics
We have
9
registered users
The newest registered user is
Rose-
Our users have posted a total of
1977
messages in
44
subjects
The Girl and Goodbye
| | |
| --- | --- |
| Reason for being here: | Daily Pack Life |
| Visiting Beth | No |
Prey in this Area: Hares, Deer, and other small animals.
Predator in this Area: None~
Requirements to access here:
This is a open area, all members of each team are allowed here. Keep in mind this is were humans live, so If you are found to be posting your killing the humans here.. You will be warned and banned from roleplaying here.
Here lays the home of Mikaela's owner Beth. She is a 16 year old girl and lives with her father Noah, and fathers friend Derek. This area is a very green place. There is a large house and a river runs by it, Beth lives here because a couple of months ago, Beth had to give up Mikaela but she never wanted to stop seeing her. She forced her dad into making Derek make a house, once he did she found out where Mikaela was and showed her the house. Mikaela was stunned, she remember her family and everything.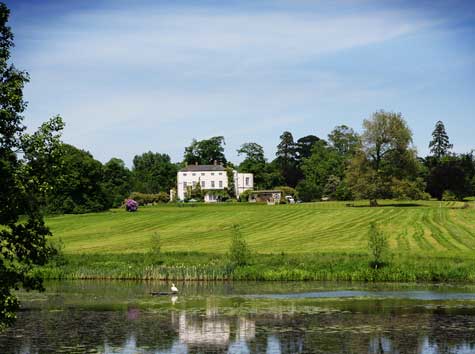 Rules for here:
1~ There is to be NO killing humans
2~ Keep in mind if your gonna to be snappy at anyone of them Mikaela has all rights to put you in your place.
Principal (S)




Posts

: 177


Join date

: 2011-07-08



Mika walked into the long grass field. She ran towards the house, when she got there she noticed two things. A extra car and a new car. She ran up to the porch and pawed at the door. Mika cocked her head when Noah came to the door, "Beth!" he callled, "You have a visitor!" he yelled.
--
Beth jumped up "Alright!! I'll be down in a minute!" she screeched in joy. She looked at the guy sitting across from her, "Please come with me.. You'll find out why I moved here.." she said as he took her hand and nodded, he hugged her as she put on the hoodie from back when she had just gotten her. Beth ran down to her door and opened it, she ran to the front door and squealed when she saw Mikaela. She opened the door and came outside, the man behind her followed. Mikaela jumped up at Beth and barked, "Mikaa!" she smirked and sat down petting her face, the chains radded and she looked at them. "Your collars!" she shrieked. Hugging her to her, Mika panted in joy. "You moved here for a dog?" he asked as she got up, he leaned forward to pet her and Mikaela snapped at him. "Please don't touch her" she begged pushing him backwards, "This is not a dog" she said, "Mikaela is pure wolf, I let her go before school started and built this house out here." she replied, "She has a issue with man because she was abused by a man." Beth pushed Mika jaw up, "This is where the man kicked her with a steel toe boot on" she murmured rubbing it lightly. Noah and Derek soon came outside, and smiled "Oh hey Beth, and Brian" they greeted them, "and Mikaela!" they both sat down on the ground as Mikaela wandered to them and rubbed her face into there shirts.
--
'I don't know what I want more?' Mikaela though, 'them or this?' she thought and sighed, she rubbed and nuzzled the family but the man. 'Stupid man, he touches her and I'll riip his throat off!' she snapped in her mind. She wagged her tail and went back to Beth she jumped up and licked her cheek. She lowered down and smiled, she had to go soon.. she really had no choice.
--
Beth Sighed, "i have to go now Mika" she murmured into her fur, "I have my friend over and have to make dinner" she sighed. She press her lips to Mikaela's nose and cheek. "I love you" she said and put her hand out.
--

Mikaela smiled and barked, she raised her paw and high fived her. She got up and turned around, she walked off the porch and smiled, turning around she barked and walked forward. She noticed they all went inside and she ran off back to the Meeting Central.
Principal (S)




Posts

: 177


Join date

: 2011-07-08



Similar topics
---
Permissions in this forum:
You
cannot
reply to topics in this forum